Freewheel (incl. worldwide delivery)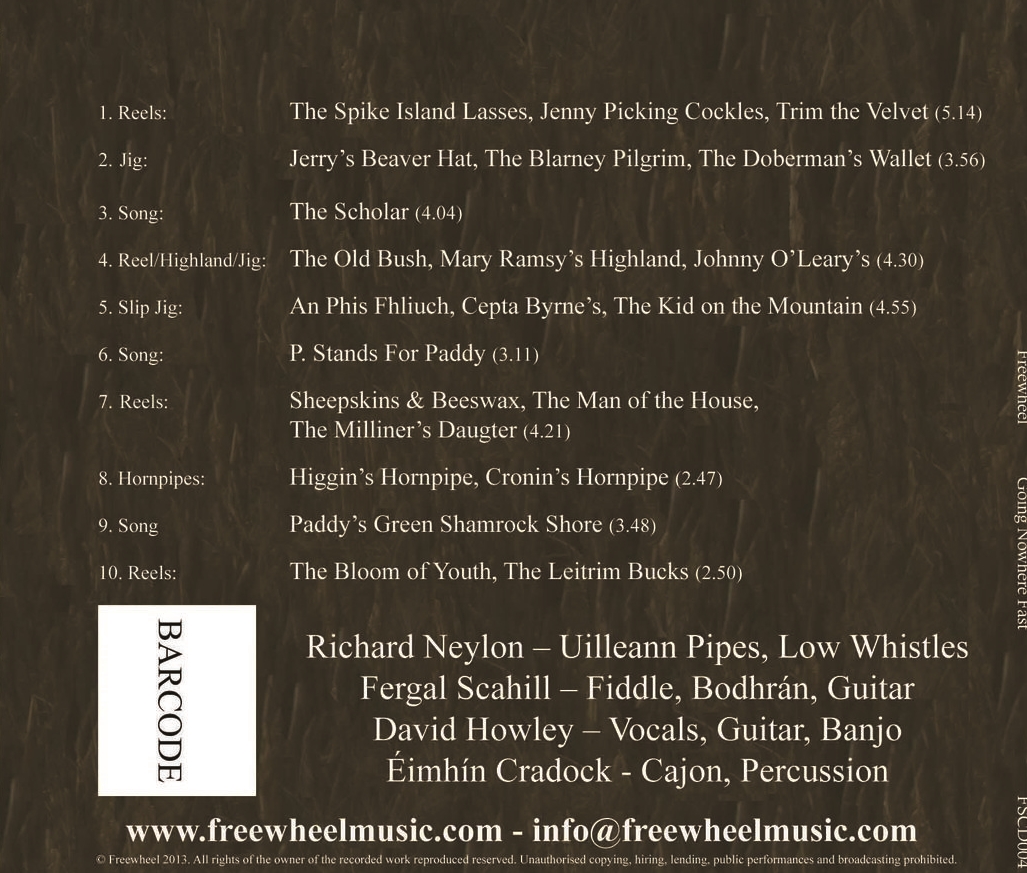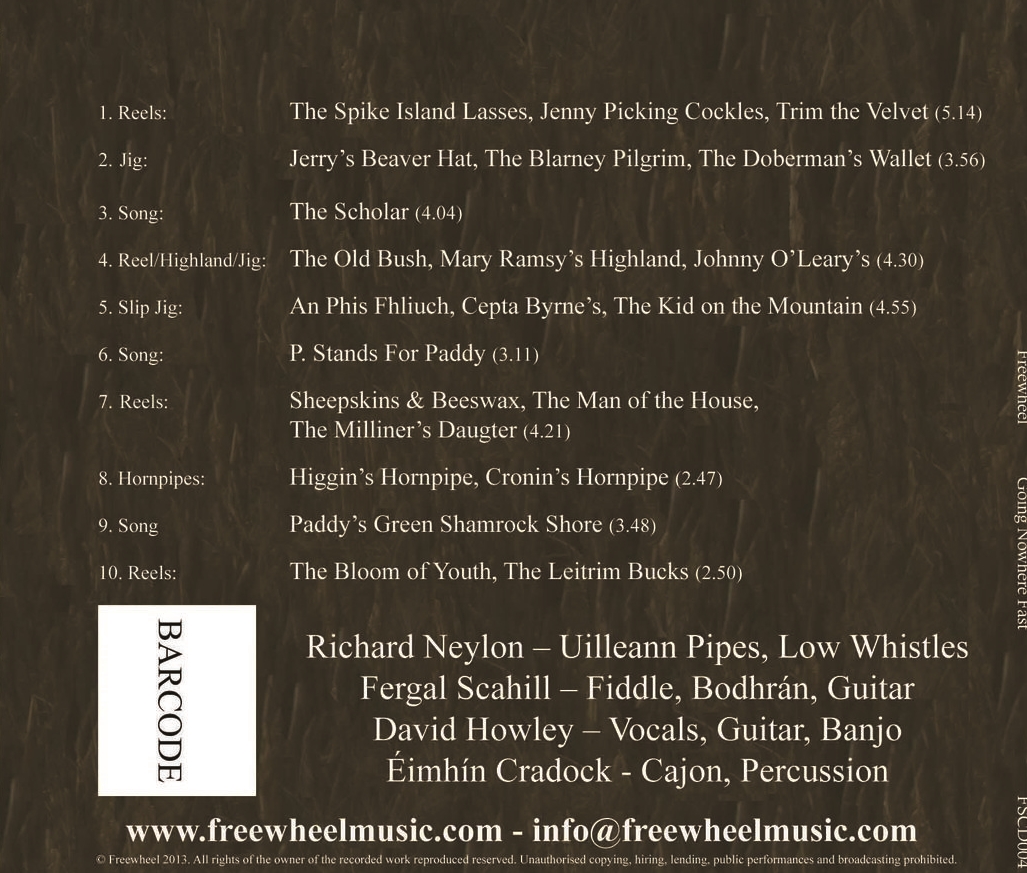 Freewheel (incl. worldwide delivery)
The second album from the band Freewheel features the renown fiddle player Fergal Scahill with uilleann piper Richard Neylon, accompanied by David Howley on guitar and percussion maestro Eimhin Craddock.
The album, recorded in 2013, features ten tracks arranged and performed by Richard Neylon (uilleann pipes and low whistles), Fergal Scahill (fiddle, bodhrán, guitar, mandolin), David Howley (guitar, vocals, banjo), and Éimhín Cradock (cajon, percussion).
Price includes shipping worldwide.